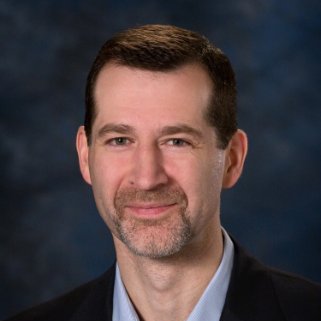 Gregory Levine,
Managing Director
Senior IT Executive with over three decades of experience transforming organizations, driving innovation, and creating business value. Extensive experience leading strategy and shared services on a global scale, building agile and performance driven organizations, and leading transformational change agendas. Proven ability to position IT as a strategic business partner and contribute fresh ideas to accelerate the business.
Before Hararei, Greg was responsible for Infrastructure & Operations at ADP. Greg led the transformation to a Plan/Build/Run service model based on the ITIL framework, which allowed step rate improvements in productivity and quality. Over Greg's 10 years of leadership at ADP, the organization made major contributions to ADP's margin growth, system availability, and transition to a full Cloud Computing environment.
Greg joined ADP from Merrill Lynch, where he spent eight years leading various global and regional IT organizations. For three years, Greg was CIO for Merrill's AsiaPac region based in Hong Kong.
Prior to Merrill Lynch, Greg was with Morgan Stanley. While at Morgan Stanley, he worked in a number of diverse technology areas including applications development, mainframe operations, and core infrastructure services. Greg began his technology career at JPMorgan as programmer analyst.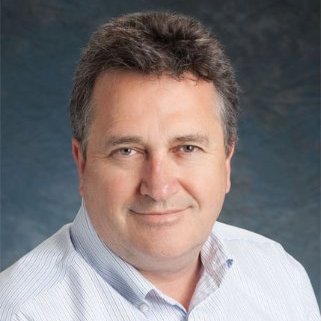 Mark Snodgrass,
Managing Director
Mark has held various global IT executive and leadership roles in industry and management consulting capacities for over 25 years. His responsibilities ran the gamut; from operational management for core IT services to global Grid operations for large investment and retail banks. More recently, he was the Chief Architect of I&O for ADP, the largest global B2B services provider. His expertise is in pioneering the adoption of next generation technologies to create business value; delivering greater agility, reducing TCO, simplifying complexity, improving productivity, enabling top–line growth and developing a competitive advantage for the business. He has an exceptional track record of achieving these goals for blue chip and global firms including Merrill Lynch, Standard Chartered Bank, Macquarie, Accenture, EDS, NatWest and Digital Equipment Corp. He has overseen, built, sourced, and deployed leading edge infrastructure solutions and operations on a large scale — for systems, cloud, storage, virtualization, and grid computing in the United States, Europe, Australia and Asia.
Mark has a Masters degree in Computer Science from University of Liverpool (UK) and a Masters in International Management from University of Maryland (US). He is also a certified AWS Solutions Architect and Developer, with technical credentials in ITIL, Zscaler, Varonis, SD-WAN, and VMS. In addition, Mark served extensively on leading product advisory groups and business councils such as the OSDL Linux User Advisory Council, IBM Storage Board of Advisors, HP Server Advisory Council and Google Cloud Platform - Financial Services Customer Advisory Group.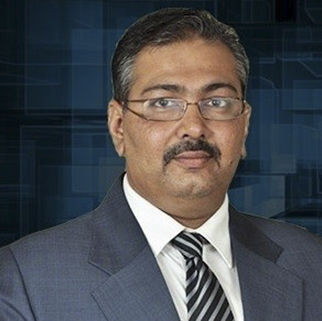 Paresh Makwana,
Managing Director
Paresh is an experienced IT Infrastructure and Security Consultant with more than 20 years of Data Center and Cyber Security experience, primarily in financial services. He is well established in both the Indian and African markets, with close working relationship with most of the CIO/CISO of banks, financial institutions, technology vendors, and government regulators.
For the past 20 years, Paresh has been working with financial institutions to help them assess their business, operational and technical challenges, select the right technology, vendors/partners, better understand their IT TCO, and grow their customer base. His understanding of a range of business, markets, and regulatory and investment related issues enable him to work closely with financial institutions, consultants, vendors, and government agencies on various multi–disciplinary initiatives.
Before coming on board, Paresh was Vice President, Technology with BFSI firm. He was instrumental in growing their Technology and Information Securities capabilities. He also worked with DSP BlackRock for 7 years in their Information Technology and Information Security division. Before BlackRock, Paresh spent 10 years with DSP Merrill Lynch. Paresh has lived and worked in Mumbai, Hong Kong, and East, West and South Africa.
Paresh has a Degree in Business of Commerce Graduate. He is a Microsoft Certified System Engineer and a Microsoft Certified Professional, and has a high level of expertise in handling server–side operations based on the Windows and virtual platforms. Paresh is also a Certified Ethical Hacker, and holds CISSP and BS7799 certifications, and Diplomas in Cyber Law, and Banking and Technology.