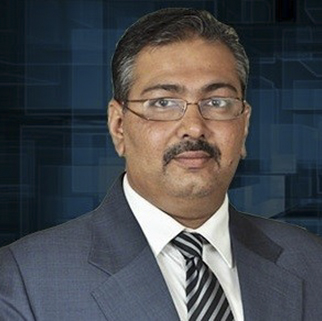 Paresh Makwana, EVP, India & Africa
Paresh is an experienced IT Infrastructure and Security Consultant with more than 20 years of Data Center and Cyber Security experience, primarily in financial services. He is well established in both the Indian and African markets, with close working relationship with most of the CIO/CISO of banks, financial institutions, technology vendors, and government regulators.
For the past 20 years, Paresh has been working with financial institutions to help them assess their business, operational and technical challenges, select the right technology, vendors/partners, better understand their IT TCO, and grow their customer base. His understanding of a range of business, markets, and regulatory and investment related issues enable him to work closely with financial institutions, consultants, vendors, and government agencies on various multi–disciplinary initiatives.
Before coming on board, Paresh was Vice President, Technology with BFSI firm. He was instrumental in growing their Technology and Information Securities capabilities. He also worked with DSP BlackRock for 7 years in their Information Technology and Information Security division. Before BlackRock, Paresh spent 10 years with DSP Merrill Lynch. Paresh has lived and worked in Mumbai, Hong Kong, and East, West and South Africa.
Paresh has a Degree in Business of Commerce Graduate. He is a Microsoft Certified System Engineer and a Microsoft Certified Professional, and has a high level of expertise in handling server–side operations based on the Windows and virtual platforms. Paresh is also a Certified Ethical Hacker, and holds CISSP and BS7799 certifications, and Diplomas in Cyber Law, and Banking and Technology.
Eddie Hui, EVP, Hong Kong & Greater China
Eddie comes with 36 years professional experience in Management, Business Development, Sales, Marketing and Support in the ICT industry. He has been a professional "company doctor" and executive leadership coach for more than 9 years. Eddie works with clients to formulate strategies to:
Start up new Greater China operations
Build up business networks with service providers and channel partners
Optimize top line revenue
Develop a better sales pipeline
Eddie was one of the initial "champions" that started EMC China in 1997, and grew the revenue multifold in 2 years. He also started StorageTek Taiwan and built a successful team in 2000. As a startup consultant since 2003, he had helped Vendors like ZANTAZ, Hubwoo, Emailvision and Mobie Group started up Asia Operations.
Eddie is President — Hong Kong Chapter for Disaster Recovery Institute China and is the Board Member of the Chinese American Scholars Association www.g-casa.com.
Eddie is also Board Member of the Steering Committee establishing Smart City Global Alliance for Chinese Smart City Projects along One Belt One Road.